September 5th News cast annoucement
Hear Ye, Hear Ye,
Strangely somehow Lord Baldrith is on vacation on September 5th. We are a bit confused as to how this as valid as no one in the New Britannia Theater Troupe seems to have signed his vacation request, yet he says he is on vaction. Their will be an internal investigation on this to figure out who gave him this authorization!
However the show SHALL go on! Asclepius had offered to do the show on his own but really now! When I think of many talk shows when a regular cast member is missing, they susuallly choose a "friend of the show" to fill in for the missing participant.
So it is with great pleasure I announce that for that weeks show Lord Jouten shall be filling in for Lord Baldrith!
Indeed!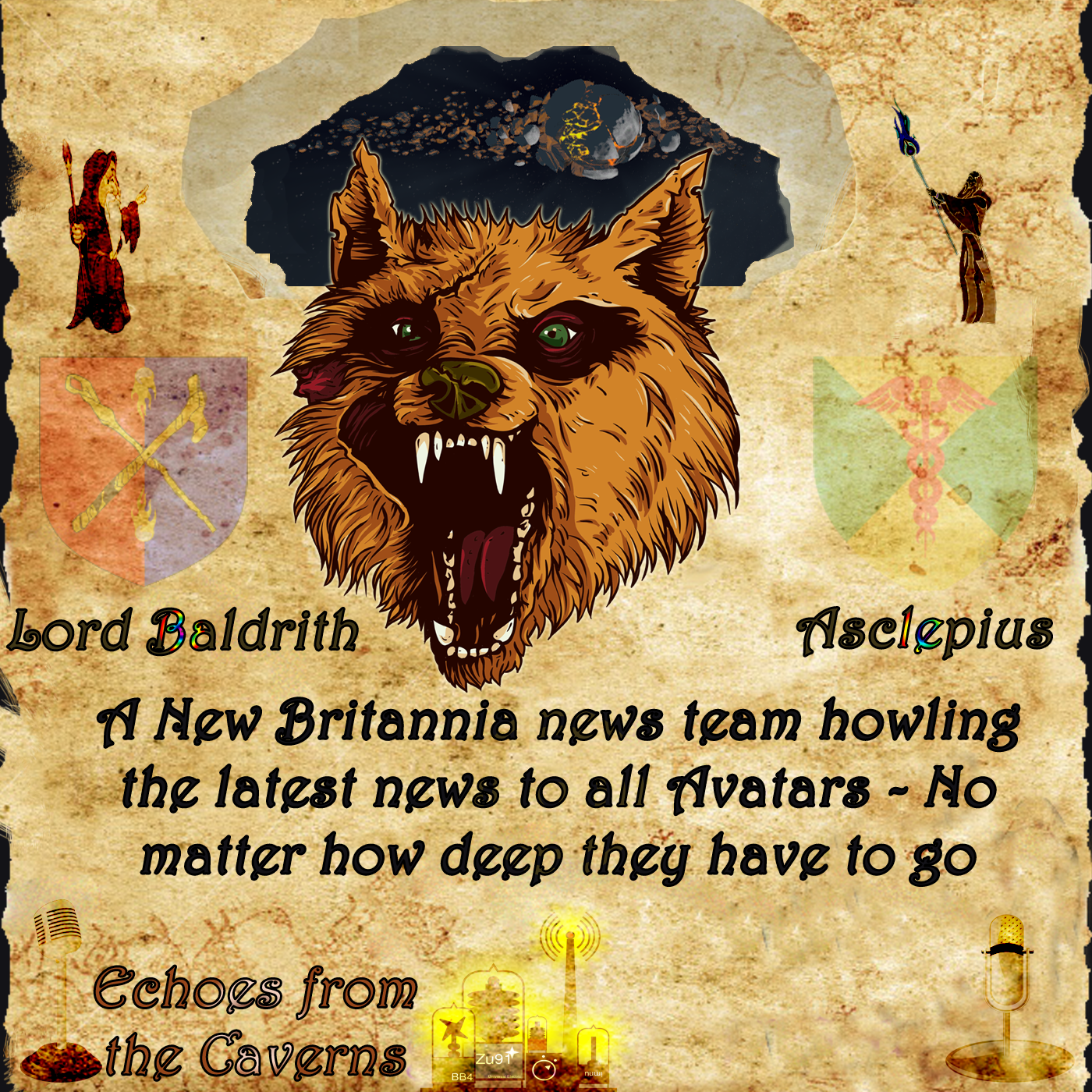 ---
Posted by Sir Stile Teckel - Email Author
Visit The Caverns Website.
Please note: This is a SotA community run project, and any and all content may deviate from the fictional canon of the game.