Wow, I can't believe I finally have the ability to announce this. I can't believe the crew has decided we can go ahead and start promoting it! The reason for the second is that We haven't established the EXACT release date/time, although we have a tentative ill share.. but be sure to keep an eye on this as it is tentative.
Ok the summary version: We will be release a special show both here and on Avatars Radio, in which voice acting was done by Richard Garriott, Starr Long, and Stephen Daniele!
Ok, the details and announcement:
BROUGHT TO YOU BY THE STAFF OF ECHOES FROM THE CAVERNS AND THE TALENTED TEAM BEHIND US, THE NEW BRITANNIA THEATER TROUPE:
SPECIAL RELEASE IN ITS ENTIRETY OF THE PREVIOUSLY RELEASED CHRONICLES OF THE AVATAR IS COMING YOUR WAY SOON!
Richard Garriott as Lord British and Barek of the Old Gods
Starr Long as Lord DarkStarr and Red Badger
Stephen Daniele as Marius and Samuel
Possibly the addition of Firelotus as Firelotus!
Tentative:
Avatars Radio to play on New Years to bring in 2015! Exact start time TBD and date/time not set in stone!
Echoes from the Caverns will be putting it up as a podcast directly after midnight!
Do not miss this!!
Special thank you to all three of our special guess stars for agreeing to do this for us. It was not an easy thing to bother any of them about!!!!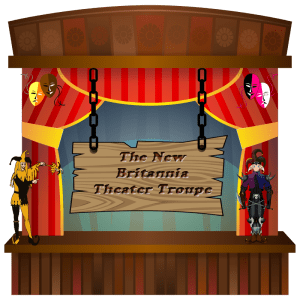 As a side note, I did not ask every Dev to play a roll as I felt this was a community project with some Dev's rather then a Dev project with some community. So I would just like to extend to ALL the Dev's at Portalarium – PLEASE become part of the New Britannia Theater Troupe and record some lines in a production for us (or we can work something special out for you)!!! We would love to have EACH of you do a piece! Just contact me and well give you a short gig.