We need a voice actor – that can pull" Loud booming and evil"
We need YOU
We are working on a really large podcast for some fan fiction. Currently we are in need of someone that can do a voice that is evil sounding, and loud booming.
This is NOT a processional gig! Were not professionals and were working with a LOT of people. Its a "just do the best you can" gig. If you think you can even somewhat pull off a voice like that, then we can use you.
Do NOT offer to help us out unless you will be able to do it for us withing a timely manner (A week?). We are already replacing many people who have as long ago as two months ago offered to do voices and we still do not have their lines. At this point we would like to finish this podcast and get it out to the community and its going to take time to put it together and publish it!!
So anyone that offers to help, needs to be earnest in they will do so within a reasonable time line please!
ITS EASY!! VERY EASY!!!!!!! TAKES MAYBE 10 MINUTES!!!
You really don't have THAT much to do. You can use whatever recording software you have. If you need something you can download audacity which is free and only takes a moment to install.
We send you the story with your lines highlighted to make it easy for you!!! You use whatever mic you would normally use (A headset is ok!). We will edit out background hiss and things like that – just please try not to have background noises when you record (TV, kids screaming, dogs, these are things wed like you to avoid).
Then press "Record" on audacity, and read your lines!! Try to capture the mood as best as you can and such. Aim for that evil loud booming aspect!!! Put a bit of a pause between each line to make it easier for Lord Baldrith to cut them out and edit them into the producing.
Save the file and arrange to send it to me. THATS ALL!!!!!
WHAT DO YOU GET?
Its fun
You are participating in a project that involves a lot of community members
you will be heard by many!
You will be listed in the cast credits!
You will be listed as a member of The New Britannia Theater troupe! (Like the actors guild of real life, if you participate one time, in any production, you are a member!)
Please contact me if you can help!!!
Don't have a loud booming evil voice but want to do stuff like this? WE may have some other voices we need for this production (but maybe not, were wrapping up the last of them). But even so – we will do other stuff we can use voice actors for on a continual basis – so if you want to do one and we can't get you in this one, let us know. Well get you in others. My one condition to anyone is: We need stuff back from people in a reasonable time limit – or we WANT to be TOLD – "I dont have the time right now, but ask me for the next one".
Thank you everyone for your time and consideration!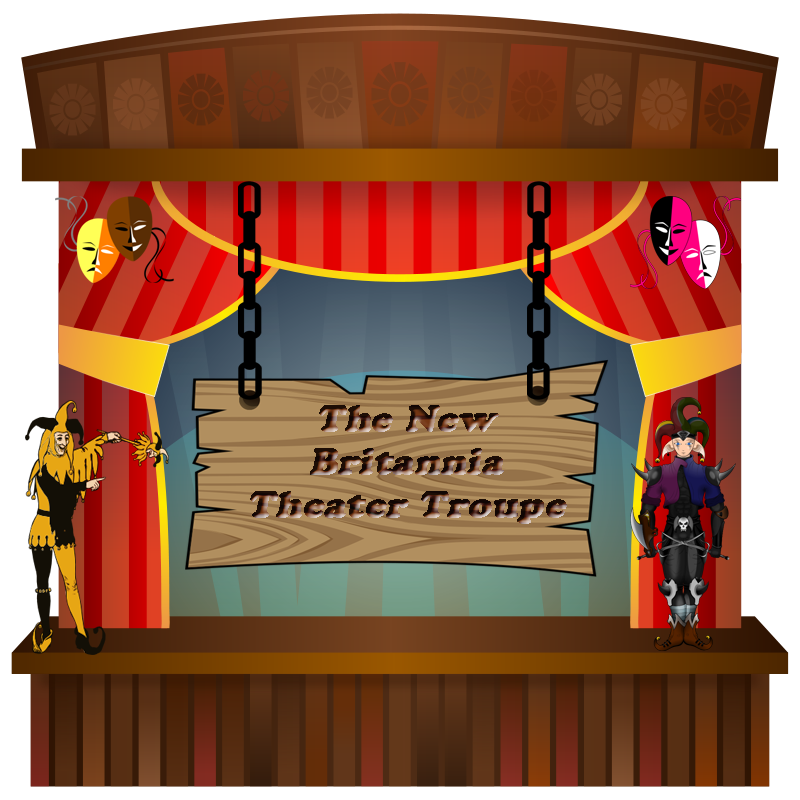 ---
Posted by Sir Stile Teckel - Email Author
Visit The Caverns Website.
Please note: This is a SotA community run project, and any and all content may deviate from the fictional canon of the game.