New Newscast Format?
A bold new venture in the news department! It has sometimes been difficult to get a guest for the newscast, and one of the biggest snags is scheduling. On a Friday night people are often busy, doing other things, or may have work or family commitments.
In an effort to include as many from the community as possible, we are planning to trial the idea of pre-recording interviews. So if you would like to be a guest, and have your deepest darkest secrets exposed to the community (evil grin) you now have more opportunities to make this happen! Just contact myself or Lord Baldrith, and we will endeavor to connect at a time that is mutually convenient.
The interview will be recorded and edited, and can be spliced into the newscast of that week.
Don't forget, we want to include as many as possible from the community – you do NOT need to be famous or a "leader" to be a guest. Everyone has a story; we would love to share yours. That's what community is all about.
Look forward to hearing from you!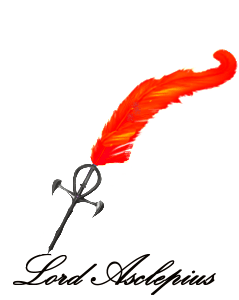 ---
Posted by Asclepius - Email Author
Visit The Caverns Website.
Please note: This is a SotA community run project, and any and all content may deviate from the fictional canon of the game.