Arachnophilia – by Womby
Podcast: Play in new window | Download (Duration: 1:28 — 2.0MB) | Embed
Subscribe: Apple Podcasts | Email | RSS
The battle had ended
and that's when I spied her –
surrounded by dead,
a magnificent spider.
There we were, the spider and I.
Facing each other. Eye to eye.
Corpses of people and spiders all 'round…
all but us dead, and nary a sound.
As we studied each other with cautious respect
I lowered my weapon, for I could detect
a sad, lonely tear in one of her eyes –
and what happened next came as quite a surprise.
She lifted a leg, and placed it on me
then beckoned I follow her under a tree.
It was there we discovered a passion so great
that the spider and I decided to mate.
Our 500 children now wander the land –
a sight so inspiring, moving and grand.
Some have two legs, and others have eight
but all think the taste of humans is great.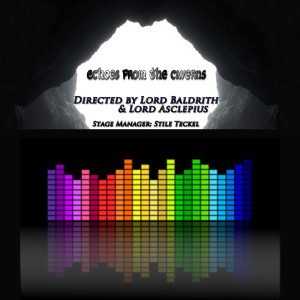 ---
Posted by Asclepius - Email Author
Visit The Caverns Website.
Please note: This is a SotA community run project, and any and all content may deviate from the fictional canon of the game.