Time In A Bottle-Written by Time Lord-Narrated by Lord Baldrith
Podcast: Play in new window | Download (Duration: 1:39 — 3.8MB) | Embed
Subscribe: Apple Podcasts | Email | RSS
Here is a bit of a romantic one written by Time Lord.  Thanks for giving me authorization on a few Time Lord!  You have some serious writing skill!
Time in a Bottle
Stranded on a coastline in the barren waists of an abysmal beach, I press my heart within this bottle in hopes beloved's hands it reach. My castaway soul has met it's keeper's will, across the waters, near the breakers, where good and evil kill. The shape of time in-which I'm thine, has cast my heart adrift, while it's stranded I am, while through my hands, short sands of time doth sift. Lost am I as I sit upon it's sands, a lost man in time forgotten left for not, in the god's forsaken land. Fore it's by bandits I crossed and now I watch as they make their way, with all of my life passing them with each of the ocean's waves. It's fitting now that I should look once more into eyes as beautiful as thine, as I stare into death's doorway, abandon in the waists of time. Beautiful dragon doth come for me now, while my arrows lay in a murderer's fleas. I could pry them out, but t'would only delay thy loveliness's feast. Come for me now as I am forgotten within your arms I prey, fore death is my cradle and I in love, in your beauty's death I lay. Forgotten for your love I'll sleep, as I cork my hearts content, looking into eyes so beautiful as thine, in a dragon's love I commit. No more love have I left to give or coddle, as I press my heart's release, within this bottle.Forgive me my beloved, all else is silent…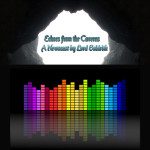 ---
Posted by Lord Baldrith - Email Author
Visit The Caverns Website.
Please note: This is a SotA community run project, and any and all content may deviate from the fictional canon of the game.