Islug 2 Written by Sir Stile Teckel-Narrated by Lord Baldrith
Podcast: Play in new window | Download (Duration: 2:57 — 6.8MB) | Embed
Subscribe: Apple Podcasts | Email | RSS
Hi Everyone, Lord Baldrith here with the 2nd story of Islug.  I love doing this comedy…Very good writing to practice my comedic voicing on!
Here is the text version:
OOC NOTE ON THE ORIGIN: This is a piece making fun of how sometimes NPC's can be rather lacking in conversation and that sometimes game bugs can put coin back into your pocket.
Islug walks out of the leatherworking shop after a long day of study with the trainer. Whistling to himself, pleased with the new skills he has learned. Suddenly he stops and a grin spreads on his face as he sees a tavern. He stops in, has a few drinks (depending on your perspective) and ends up sleeping in one of the upstairs rooms. Next day as he's smiling to himself with thoughts of the lovely Wench from the previous night as he is about to see to the days hunting, he notices his money pouch seems a bit heavy. Looking inside his eyes go wider as he sees five gold coins in it. Now knowing that before he paid for his latest training he only had 5 gold coins he begins to think back as to whether he had in fact actually paid. On thinking about it he clearly remembers paying! "Hmmm, must've gave it back me being famous an all. Just ave to keep it". Few minutes go by an he's about to head out for the hunt and he's thinking to himself "Well, nothing for it, I ave to go give it back, cant face guild mates knowing I stiffed some trainer". Heading back into the shop he notices no one is around except the trainer so heads straight over to him "Excuse me lad, but I appreciate ye giving me this back, but I can't take it. Services rendered an all that". Islug holds out the pouch. A few seconds go by "Look lad, its okey really, take it." Few more seconds go by "Lad, this is nae funny, will ye take the damn gold?" Few more seconds go by "Least say something lad."
Few more seconds go by "LAD IM GETTING"G REALLY ANNOYED HERE!! TAKE IT OR SAY SOMETHIIG!!!" Islug starts shaking his crossbow at the vendor "LEAST YE CIN DO IS AVE THE C…" *THUNK*. Islug's crossbow is now empty, and the trainer falls to the floor with a pool of blood running around him. "Ermmmm….oops?" Islug looks around quickly to make sure no one noticed him, shrugs and leaves the building as he says to himself "Well, glad that's taken care of". LATER THAT NIGHT Drifting inside the local tavern, you clearly hear Islug yell "That's right, drinks on me tonight!!!".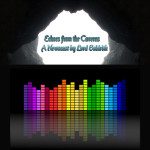 ---
Posted by Lord Baldrith - Email Author
Visit The Caverns Website.
Please note: This is a SotA community run project, and any and all content may deviate from the fictional canon of the game.