Letters from Barataria (English version) written by Eriador-Narration by Lord Baldrith
Podcast: Play in new window | Download (Duration: 1:14 — 2.8MB) | Embed
Subscribe: Apple Podcasts | Email | RSS
Here is Eriador's Poem read in english by me Lord Baldrith.  Awesome poem Eriador!
Letters from Barataria (*Barataria was an imaginary wonderful place that Quixote promised to Sancho)
There was no enemy capable to sink your moral, or defeat that could shake your principles. You were always true to yourself, without betraying yourself because of what others said. You offered the heart in a selflessly way and there was no despise that prevented you to do it.
You charged against monsters and villains, without a minimum hesitation, to make the world a better place. You were you able to understand that an emaciated animal could be the most beautiful steed in the universe, and you demonstrated us with your nobility that the courage, the trust and the love were much more needed and piercing weapons than the most ferrous spear.
For you the life was an adventure full of dreams to realize, a continuous joust where only was defeated who believed it. We must be crazy.
You really were the true knight, Don Quixote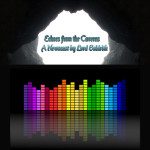 ---
Posted by Lord Baldrith - Email Author
Visit The Caverns Website.
Please note: This is a SotA community run project, and any and all content may deviate from the fictional canon of the game.