Departure-Written by Sir Frank-Narrated by Lord Baldrith
Podcast: Play in new window | Download (Duration: 1:32 — 3.5MB) | Embed
Subscribe: Apple Podcasts | Email | RSS
Hello All, Lord Baldrith here with an awesome short story by Sir Frank!  It is the first in a series he is working on.  I have added some nice mood background music by Zander Noriega called Black Drought.
Background music by: Zander Noriega – Black Drought
Here is the text:
Departure

By Sir Frank

The broken moon, Daedalus, was starting its slow descent toward the horizon as Sir Frank tucked a folded parchment into the monkey's short blue vest.

The monkey spread its feathered wings and gave a few anxious flaps.

"To Lord British, my friend. It's important, so make your best safe speed."

The monkey chattered in response and launched into the night sky, turned toward the southwest, and disappeared among the stars.

Sir Frank left his resignation on the Principal Sovereign's desk, and pulled the door of the College securely shut.

He had a new mission.

"Alone and unafraid", he said to himself as he passed through the town gates, and was swallowed by darkness.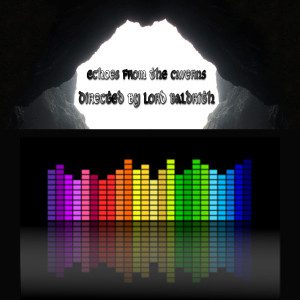 ---
Posted by Lord Baldrith - Email Author
Visit The Caverns Website.
Please note: This is a SotA community run project, and any and all content may deviate from the fictional canon of the game.