Patience of a Dead Spirit – by EMPstrike – narrated by Asclepius
Podcast: Play in new window | Download (Duration: 4:19 — 6.4MB) | Embed
Subscribe: Apple Podcasts | Email | RSS
Hello everyone, this is Asclepius, with a couple of wonderful and chilling poems by EMPstrike.
Background music is by Smartsound.
Patience of a Dead Spirit

Nothing to say
Nothing to show

Waiting for nothing, at last it's arrived.
The ghost of a hope no longer alive
Just the waiting remains with no reason behind.

A bucket, empty, bone dry from evaporation
As it sits, unfilled, for what seems like generations.

And the water is gone.
And gone, that which would fill it

…But damn anyone who dares to renew it.

This bucket must wait to be filled by the tide
That no longer will visit the cavity inside.

The grim ghost of a hope that its contents return.
Not some fresh, new, clean source, but the one that was first.

The Ghost of the dying, or dead Hope that was fueled,
Leaving nothing behind
But patience.

This deadly numb patience, the husk of a goal
That once dreamed each drop would return to the whole,
Is now simply nothing.
It's for nothing, I wait.

With nothing to show.
And nothing to say.

Sacrificial Sanity

Fear not, in the dark
Of things yet unseen,
That cause slight discomfort,
As you mold your dreams

For there are those, who have dedicated themselves
Their very minds, feeding demons of Hell.

Feasting on beacons of perpetual fear
Sparked like fires in the minds of mad seers.

A longing in purpose to know what is shunned
To experience firsthand, that darkness has won

But long has it been that the fallen has seen,
A glimpse of what measure he took while at peace.

"I despise my humanity, I wish to know balance
But how can I do so, without facing the challenge"

Drowned by darkness, stagnated by sin

It's so hard
to find…
where I once was…
again…

Does understanding really come at this price?

Is there ever an end to this fight?

My will, long relinquished, atrophied in fear
No comfort in knowing i may never get out of here.

The clarity I gained, before this dark journey
Is what offers the glimpses to know

It's what assures there will always be hope

The rope I left, hard to see in the dark
But moments, like this
When I note its distance.

And Reach.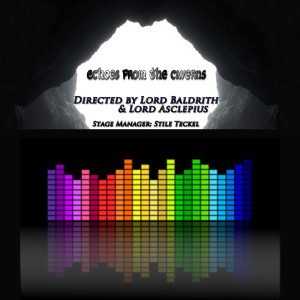 ---
Posted by Asclepius - Email Author
Visit The Caverns Website.
Please note: This is a SotA community run project, and any and all content may deviate from the fictional canon of the game.