Odd Tidings 3 – by Andartianna – narrated by Asclepius
Podcast: Play in new window | Download (Duration: 7:13 — 10.9MB) | Embed
Subscribe: Apple Podcasts | Email | RSS
Hello everyone, this is Asclepius, with the conclusion of this wonderful story from Andartianna, entitled
Odd Tidings From The Bear Tavern: A Court House
Background music by Smartsound
Chapter 6, "Cats, Clues, Corp Por"
Upon entering K'rul, Sara and Dr. Zazeriz began quickly preparing themselves for battle. The Kobolds within are highly aggressive and ready for attack. Sara quickly moved to the front to defend Dr. Zazeriz, and they slowly moved into the caverns. Upon entering, they travelled to the left and found mechanized cats and Kobolds, which fiercely attacked them. They quickly opened up a hatch to a lower level, and found themselves in a deeper level of K'rul. Sara swung her sword at some watchers, which seemed to be ignoring commands from the Oracle, and dispatched them. The next room was filled with a purple mist that confused anyone that walked through it. Moving to the next room, they were met with a torrent of steam which burned through layers of their clothing.

Dr. Zazeriz quickly cast heal spells as they made their way to the right. Inside the next room, an electrical machine targeted people giving damage and focus loss per second. Moving on, Sara and Dr. Zazeriz found themselves in a hall with poisonous gas, which choked anyone who walked through it. Sara quickly leveled an automated assassin and a kobold brawler who were blocking their path.

Dr. Zazeriz quickly looked around the tunnels for any clues that might lead them to the location of the factories of the clockwork dragon. Upon entering the next room, they discovered it was a giant electrical room that blocked focus and tried to block their path. They turned left and then left again and entered a large room of very hot steam, which once again burned their clothing. Sara quickly dispatched the mechanical ravens which were hiding in the room. Another turn to the right brought them in a red mist room, the gas of which seemed to be poisonous. Each of the gasses, they figured out, could be turned off with valves scattered throughout the K'rul hallways.

They turned right and then right again, and entered a hall filled with Kobold Grenadiers and Kobold Brawlers. After dispatching them, they came up to a higher level and found a mine cart track which the Kobolds were probably using for transporting mining equipment and other supplies. As they made their way into an open space, they found beta monkeys standing around. After the last one died, they stood still for a moment to look around. Sara and Dr. Zazeriz could hear odd machine sounds coming from the left. They turned to the left to see what it was. There was a wide hallway and door with blood all over the floor and walls. It was apparent that something had died repeatedly trying to get out of the room.

Inside, the room was filled with spikes that would go up and down, which were triggered randomly by Kobolds who were in the room above. As they entered the room, they spotted a mage standing over a pile of dead Shock Monkey Gold bodies. Shock Monkey Gold are fearsome mechanical monsters that stun anyone who comes near them.

Sara waved at the mage standing in the center of the room. "Hail, Corp Por. How fare thee this fine day?" Sara asked.

"I am very well, thank you. These Kobolds continuously send Shock Monkey Gold constructs at me to test their machines." Corp Por said.

"Have you seen if they construct clockwork dragons here?" Sara asked.

"I believe they do. I have seen a room with a clockwork dragon deep in the bowels of K'rul. If you go back and take a right and head deeper into the mines, you'll be able to see the room below the clockwork construction zone." Corp Por said.

"Thanks, Corp Por. We'll see you around." Sara said.

Chapter 7  "Scouting, Sara, Selected."
Sara and Dr. Zazeriz began scouting the rest of K'rul. They found the location where the clockwork dragons were being constructed, and also a cavern filled with a Kobold city. After they had thoroughly mapped the entirety of K'rul, they headed out and made a camp on a hill overlooking Blood Bay.

"Thank you for helping me map the area of K'rul. We will have to come back on some other occasions and see if we can deconstruct some of the Kobold's technology." Sara said.

"Deconstruct, huh? You mean deconstruct by hitting it with a sword?" Dr. Zazeriz asked with a chuckle.

"That does seem like the best way to deconstruct Kobold technology. Now that we know K'rul, we can come back later." Sara said.

"Alright, I'm going to teleport back to Beran's Reach. Hopefully, they have come to a decision." Dr. Zazeriz said.

"I will stay here and scout more of Blood Bay." Sara said.

"Take care of yourself, Sara. If you need me, you know how to find me." Dr. Zazeriz said, then teleported back to Beran's Reach.

Dr. Zazeriz walked into the sleeping quarters provided by the courthouse, and just as she was going to sit down and rest after the three-day journey, a knock on the door made her get back up on her feet. Dr. Zazeriz walked back to the door and opened it up. Astor Ceberus was standing outside.

"Greetings, Governor Zazeriz. I am happy to say that the reviewers have made their decision." Astor Ceberus said.

"Oh? Do tell." Dr. Zazeriz said.

"Congratulations! You have been selected to be a magistrate for the courthouse of Beran's Reach. You now have access to storage and space within the courthouse that will help you perform your duties as a magistrate. We also will provide you with the robes of a magistrate." Astor Ceberus said.

"Thank you, Astor. I look forward to helping the court of Beran's Reach adjudicate the laws of Novia." Dr. Zazeriz said.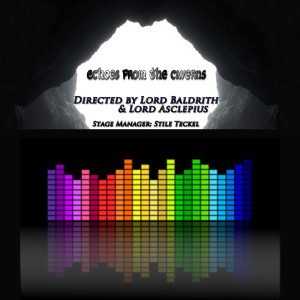 ---
Posted by Asclepius - Email Author
Visit The Caverns Website.
Please note: This is a SotA community run project, and any and all content may deviate from the fictional canon of the game.