Darkest of Days Darkest of Nights – by Royou
Podcast: Play in new window | Download (Duration: 1:08 — 1.6MB) | Embed
Subscribe: Apple Podcasts | Email | RSS
Dark is the night, dark is the day,
This dark path leads far and away,
Travel it I must, and fear it I must not,
Whatever lurks will surely drop,
By my trusty axe, embedded in its skull,
Victory through Valour,
Strength through Courage,
Sacrifice my Virtues I will not,
But my blood and sweat, I shall freely give.
This day will be mine, you can have the night,
By the end of the day, our triumphs they will shout,
From the highest of steeples,
Come ye oh come ye, from far and wide,
Come see the Champions of Britannia's Pride,
Fear not the dark of day or night,
For the Avatar hath returned,
Bringing the Light.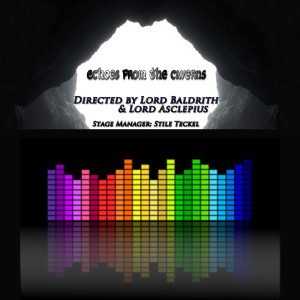 ---
Posted by Asclepius - Email Author
Visit The Caverns Website.
Please note: This is a SotA community run project, and any and all content may deviate from the fictional canon of the game.