Customs Are Built, From Those Brave That Challenge! Written By Time Lord-Narrated by Lord Baldrith
Podcast: Play in new window | Download (Duration: 0:55 — 2.1MB) | Embed
Subscribe: Apple Podcasts | Email | RSS
A powerful short poem written by our own Time Lord.  Read by me Lord Baldrith.  Good work Time Lord!
"Customs Are Built, From Those Brave That Challenge!"
Come we to the sanctuary of where free air can truly be ours
Feed that which binds us in customs for we to enjoy for many hours
Set a pen to adventure's words to rend humbly to all ears
Take quill and parchment freely expressed Fore customs make years
Place a set beacon for we all to beckon for even more joyous times
When freedom becomes a wind that blows our adventure's chimes
Take all hearts here to the stage where our stories can all ring
Far from any censorious courts of any oppressing in the name of our King!
"One Land, One King! Grand Bards Come All! And Welcome To New Britannia!"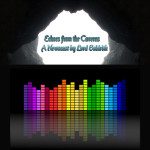 (P.S. A special thanks from Stile Time Lord!
---
Posted by Lord Baldrith - Email Author
Visit The Caverns Website.
Please note: This is a SotA community run project, and any and all content may deviate from the fictional canon of the game.