Aelasar's Forest – by Nick
Podcast: Play in new window | Download (Duration: 1:27 — 1.8MB) | Embed
Subscribe: Apple Podcasts | Email | RSS
"Dancer? What are you doing in my home?" Nick yelled as he burst through the door.
"Nick, you're alive? Cianna said you were dead. She wanted to burn this place down, but I begged her to keep it. She said I could have it. I live here now."
With smoldering intensity, he gazed into Dancer's eyes. "You are all grown up now," he said in a gruff voice, looking at her silky hair and dove-like eyes. He searched her face. Dancer's heart quickened as her eyes fell closed and her lips pouted under his gaze. She felt a breeze as Nick suddenly whisked her off her feet. But the kiss she expected never came. She opened one eye and found herself flying out the door. She shrieked and tried to balance herself with cat-like grace before landing on all fours.
The door slammed and a shout echoed from the windows of the cabin.
"AND STAY OUT!"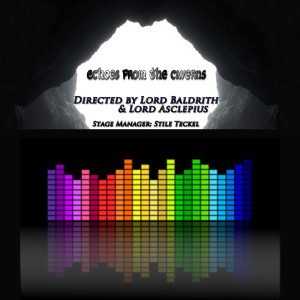 ---
Posted by Asclepius - Email Author
Visit The Caverns Website.
Please note: This is a SotA community run project, and any and all content may deviate from the fictional canon of the game.