A Bard's Oath – by Holt
Podcast: Play in new window | Download (Duration: 0:36 — 725.2KB) | Embed
Subscribe: Apple Podcasts | Email | RSS
In silence sweet,
we tread our feet,
in sands on shores of time.
Seeing past the rhythmic beat,
and truly touching those we meet,
is why our only weapon is our rhyme.
But as it's said, (or so I've read,)
words are dozens by the dime.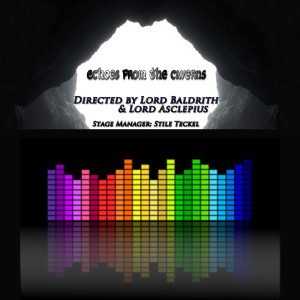 ---
Posted by Asclepius - Email Author
Visit The Caverns Website.
Please note: This is a SotA community run project, and any and all content may deviate from the fictional canon of the game.