True Fear – True Evil – Written by zerowon – Narrated by JLWChambers
Podcast: Play in new window | Download (Duration: 2:34 — 3.9MB) | Embed
Subscribe: Apple Podcasts | Email | RSS
Hello everyone, this is Asclepius. I'm delighted to welcome another guest narrator, JLWChambers, who is also an avid podcaster. He is bringing us a great story by zerowon, entitled True Fear – True Evil. Background music is "Evasion" by Matthew Pablo, at www.matthewpablo.com.
The night was black. So black, that Nomad felt as though the absence of light was a sign that the stars and the heavens had forever abandoned him in that dreary tract of forest. The trees barely visible, seemed to howl as the cold night air blew between their branches further magnifying the haunting feeling of desolation. For Nomad knew that no beneficent god would ever allow such a disturbing place to exist within the gaze of the righteous heavens and it t'was by that logic that Nomad knew he must be blindly trekking through the space between the living and the damned.

What to do? What could he do? The minutes stretched on for hours and the hours melted into days. No sign of life, no sign of the world he knew – Nothing but cold and unrelenting darkness.

It was from within that primal part of Nomad's body that the true fear unchecked and flooded his logical senses. The fear grew into an unsettling feeling so deeply rooted into the darkest pit of Nomad's brain thus paralyzing all of his thoughts other than survival. It was within this darkness that Nomad encountered true evil. A lord undone, a life bereft of humanity, a creature so foul that it could only be perceived as a lich.

With steady speed the lich closed on Nomad raking its skeletal hands across his chest with fury. Nomad frantically tried to fight back but it was to no avail. It became clear as the darkness crept into Nomad's consciousness that one cannot encounter such menacing evil and hope to survive. It was in that blackened forest of evil that Nomad's candle was extinguished.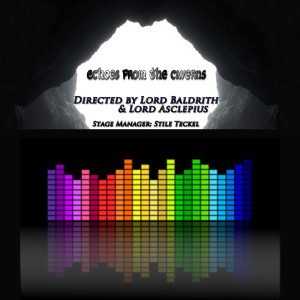 ---
Posted by Asclepius - Email Author
Visit The Caverns Website.
Please note: This is a SotA community run project, and any and all content may deviate from the fictional canon of the game.