The Ebon Viper Chapter 1-Written by blaquerogue-Narrated by Lord Baldrith
Podcast: Play in new window | Download (Duration: 15:46 — 14.4MB) | Embed
Subscribe: Apple Podcasts | Email | RSS
Hello Everyone…here is a great story By blaquerogue! Possibly an ongoing series!
The Ebon Viper – Chapter 1 by blaquerogue

Temple of the Mystics by jdagenet

Blaquerogue sat there in his dark den, running his dark fingers around the wine goblet, deep in thought… He knew they would not let him go that easy, he was stupid to think otherwise, after all it is the Assassins Guild! There was always someone willing to fill your shoes, when your as good as he was at his art of death! Someone was always trying to take that title as, "the greatest assassin" in The Kingdoms of Cartador.

For that was absolutely what he was! He had a target on his back every day he left his keep. Always some young Rogue trying to take the title! It always ended up the same, that same Rogue choking on his blood as his lungs filled with blood! "The Ebon Viper" was an artist, and death was always his masterpiece.

Core by jdagenet

He had only one equal, his fellow Dark Elf Ariella, known as "The Night Orchid". She was just as good as he. They trained all through their younger years in "Underdark", a place where Drow come from. They were like any other elf race except they had black skin and dark magic's, also thirst for blood and power. Like Ariella he longed for freedom of rule by the Tyrants that ran it! Ariella was the first to escape the Underdark, and Blaquerogue was the second.

How he missed her! After all Blaquerogue taught her to fight with scimitars, strictly forbidden by the Elders! Female Drow were supposed to be Priests, Males supposed to be slaves and fighters. Ariella took Blaquerogue as her slave to protect him from the mistreatment he would get by any other Priest, She taught him magic's forbidden by the elders of course and he taught her the art "shadow dance" one of the most deadliest sword techniques of all.

He knew she would escape this place he even handed her a map he had made, to do it! When she did, of course he was blamed, beaten, and accused of chasing her away by trying to mate her against her will. He and her would never be a mating couple. They were best of friends though, and a deadly force when together!

For they knew each other so well, that they moved in perfect synchronicity without a word between them when fighting, felling all that came before them. Then they got the order to kill a human child, and that is when things went sour! Blaquerogue refused to follow that order, as well as Ariella they were both separated. She was thrown before her man and he was left to punishment of the priests. He had heard she escaped, and was happy for her, then one day, he followed suit!

One day they would see each other again he was sure of it! For just recently he heard of some doings of someone named "Night Orchid"! A Thieves Guild master was assassinated in some town just passed the swamps to the North. He knew she kept the name he gave her at a young age, and he smiled for once in the many years of being an Assassin at this thought!

Sigil by Joseph Gilbert / Kistol

Getting back to the main thought, the only way out of the Assassins Guild and business was by taking out those that would try to kill him if he left. He knew he was going to have to start with making Teron disappear! Teron was the only one foolish enough to try and kill him. He had been trying to work his way up to Blaquerogue's level within the guild for years. Blaquerogue, "The Ebon Viper" was the only thing standing in Teron's way!

Blaquerogue threw his glass across the room shattering it against the stone wall! He then went to his locker and began pulling out his tools of the trade, and strapping them on. A black Ebony Scimitar that had an eerie dark purple glow shimmering off it, and an ivory dagger unnaturally light for its size. He slipped the scimitar in its sheath and sheathed the dagger in a hidden compartment just under his Black Dragon leather armor chest he wore, matched by the Black dragon leather pants and boots.Yes, he was Upper Class, elite to say the least, his trade paid well!

He filled his various belt pouches with flasks of green liquid, and flasks of a smoky grey liquid, followed by four more daggers, one in each boot, and one under each sleeve of his chest piece. Throwing his back pack on, he was off to collect another life to add to his collection of so many over the years, but finally this time for his own well being.

Article 196 Section 1 by Zander Noriega

He slipped out of his secret exit only passage from his house and the door swung close slowly and latch without a sound blending into the design of the side of his keep. Moving at a fast pace barely making a sound and heading to the city below.

"Gold Crest" the name of this city in the south of the continent, was a lot less glamorous than its name. It was just another bustling city filled with people from all walks of life. The streets were dirty and dingy, shop keeps lined the main street, as well as thieves and pick pockets.

Blaquerogue knew them all. The shop owners were closing down for the night moving their wares back inside the shops. The sun had been down for little over and hour and the lanterns lit the streets except the alley ways, they were never lit. Walking with the crowds he slipped off into one and over to the next street. This is when his skill came into effect! Keeping close to the shadows he would pass people by as they looked around to see where that movement of air came from! As they turned around he was long gone.

Dipping back into another alley he knew someone was following him, he could smell them! This one smoked a pipe he knew for tobacco lingered on him still! Hugging the shadows down the alley he stopped and looked up. A shadow jumped from one roof top to the other, quickly he rolled to the left side of the alley and into the shadows there! Slowing down he crept like a beast stalking its prey, he could hear the padded foot steps moving up and down the alley via the roof. Quickly he found a shadow at the edge of the alley opening up onto the busy street. There he waited quietly dagger already pulled and waiting like that of a vipers fangs for the strike, it would come he knew!

Shadow of the Clouds by MyCannonSing

Sliding off the roof and dropping just in front of him was a fellow clad in black cloth as he turned around, an ivory blade opened his neck spilling blood forth! Blaquerogue threw his hand over the mouth and nose of this one dragging him back further into the shadows! There he held him low until finally he suffocated or drowned in his own blood, two deep jabs to the mans heart, and the cat and mouse game was over as he stuffed the body behind some boxes there in the alleyway. Cleaning his ivory blade he cut the purse from the mans belt and dumped the coin into his own. Then Blaquerogue threw his cloak around him and grabbed an empty liqueur jug he found in the ally. He splashed what little was left on his cloak, and stumbled out into the crowd just another "drunkard".

The Reach of Hunger by Zander Noriega

He was bumping into people and apologizing they bought this muse hook, line, and sinker! When he crossed the street into the next alleyway he counted his take four bags of coin should make for a good night at the tavern where he knew he would find Teron drinking as usual, Rogues should never have a usual place! This was Teron's first mistake!

The tavern was busy with patrons, it was wall to wall people, drinking laughing having a good time, after a long day of work. He walked through the front door a quick glance around the tavern, he knew all he needed about the people, the exits and where Gantrel the Assassins Guild master was, his normal table at the back of the place, He saw Blaquerogue walk in and smiled his toothy grin.

This was one of those places they called a "safe house", no one was allowed to perform any of their dirty deeds here or they would suffer with their life! One of the many rules Gantrel had made, since this was his favorite place to be. Teron slipped behind Blaquerogue, but not unnoticed! He went straight for Gantrel's table. He was stopped by some of his thugs who said no word, Gantrel waved them off and Blaquerogue sat down next to him.

"Well met my friend, have you finally reconsidered your retirement?" he said with a smile. "no one one will touch you here I promise, It is the rules as you know!" with almost a challenge in his voice! Blaque picked that up clearly! Sitting down next to him was Teron who made his way to the table as well, trying to get an ear on things and being Gantrel's personal body guard in the absence of Blaque.

Blaquerogue looked at Teron and smiled then said "Yes I have reconsidered things, as of late!" putting his left arm around Teron. "He seems like a good fit for the job as your new bodyguard!" Teron smiled, and Blaque could see his head was growing bigger by the second!

"And what of you?" said Gantrel, which area would you like to work in? Moving our market from town to town? Enforcing protection fees?" Blaquerogue smiled and said "no I was thinking of something much better! maybe becoming a partner to you? What do you think of that? We can make the split of 60/40 ill get sixty percent of your operation!?" The smile fell from Gantrel's face with a quickness! Just as confused as Gantrel so was Teron with a confused look on his face!

Blaquerogue just smiled and said "You are a liability to the guild, that is why you will get forty percent of the profits!" Gantrel upset belted out "what is this you speak of!! in my place of business!" In the blink of an eye six quick jabs into Terons heart with the ivory dagger cutting through his armor as if it wasn't there! Blood sprayed splashing all over Gantrel's face, and Blaquerogue's armor! he gently laid Teron on the table face first! The whole place was in shock at this moment! Especially Gantrel! Blaquerogue called out to the thugs standing around the table, "clean this mess up!" They did as they were told for they were paid well by Blaquerogue!

Turning back to Gantrel, he said "This is what i think of your rules! Poor Teron would still be alive, at least for a couple more hours if i hadn't found this on him!" He pulled out a piece of paper and threw it down on the table! There sitting in front of Gantrel was a bounty for two thousand gold, for Blaquerogue's head signed by Gantrel himself, blood still dripping and smudging the ink! "Your thugs work for me now!, and as for you fat man this is where your story ends!" A quick slash across his throat and the conversation was over in a waterfall of blood! He looked up at the crowd and said "Let this be a lesson for those that choose to cross me "The Ebon Viper!" Business will continue as usual! I am your new Guild Master!" With that, they went back to drinking, but were a lot more quieter, softly talking and whispering amongst themselves. More than likely plotting Blaquerogue's death under their breath, but he would be ready if they dare tried!

Third Month by megupets www.megupets.com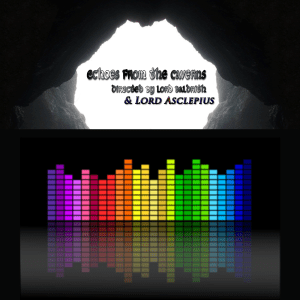 ---
Posted by Lord Baldrith - Email Author
Visit The Caverns Website.
Please note: This is a SotA community run project, and any and all content may deviate from the fictional canon of the game.