Sweet Tendencies Written/Rapped by Apollox Evanheart
Podcast: Play in new window | Download (Duration: 3:27 — 3.2MB) | Embed
Subscribe: Apple Podcasts | Email | RSS
Here is another awesome song by our Soul grabbing star Apollox Evanheart!
Sweet Tendencies by Apollox Evanheart

She said she likes the way
That I make her feel
She had a broken heart
And I was the heal
She was an wreak
But not that way anymore
She likes the way I make her feel
I was something she could adore
Many emotions we can come together
We can share this laughter
And spend time forever
We can make this feel
More then alright
Come over my place
And you can spend the night
So much I am a softy
I'm a big teddy bear
So you don't have to get off me
I want you to have the best time
You ever did
Forget your past
Your ex boyfriend was the bitch
I am the best thing
That happened to you
But honestly and truthfully
You complete me too
Lets forget about those bad times
Lets save up your energy
We have a whole life
To make new memories
Damn lil momma
I see your smile
Forget about my own past
Stare at you for awhile
Forget about the x
I already found my treasure
I'm lost in your touches
Buried in your pleasure
Leave out the emotion
And just have some fun
Forget about your toys
Lets just use our tongues
I didn't mean to be naughty
I meant that as a whisper
If I use my tongue
You'll find me a good kisser
I'm just trying to figure out
What's Next
We can go to my place
And I can show you my flex
I respect you
For everything you are
But you and I want the same thing
And that's to go hard
This ale has me
A little tipsy
But we should start the night off
With a strip tease
I want you to know
My feelings for you are real
You seem like my Wonder women
And I'm your man of steele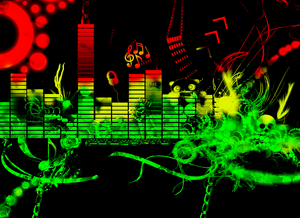 ---
Posted by Lord Baldrith - Email Author
Visit The Caverns Website.
Please note: This is a SotA community run project, and any and all content may deviate from the fictional canon of the game.