Farewell-Written by Womby-Narrated by Lord Baldrith
Podcast: Play in new window | Download (Duration: 2:32 — 2.3MB) | Embed
Subscribe: Apple Podcasts | Email | RSS
Hello Everyone:  Lord Baldrith here with a heart-touching letter by Womby.  In this particular iteration, I have given the music a bit more chance to bring in the mood of the story.
Here is the text:
Farewell:  By Womby

Background Music:

Alexandr Zhelanov-Welcome to Old Manor.  Https://soundcloud.com/alexandr-zhelanov

Dear Susan, As I write this letter I gaze at you in your crib, and know that in all likelihood it will be the last time that I see you.

In a few hours I shall join the rest of the guard as we face down an army of unspeakable horrors. An army that is advancing relentlessly from the south, and threatens to destroy us all.

I am not a soldier. Until last month I ran a small business, but was forced to join the town guard when the trade with Kingsport dried up.

Like many on this island I have done a little adventuring, but since then I have grown older and my reflexes have dulled.

My main responsibilities now are as a parent and a husband. It is those responsibilities that compel me now to do my utmost to protect you.

Hopefully my actions and the actions of my fellow guards will ensure the safety of you and your mother, but if you are reading this then it means that we have failed, and that you have somehow managed to escape.

My last wish is that you look after your mother just as she has looked after you, and that you study the ways of the warrior, for we live in perilous times.

Your loving father

David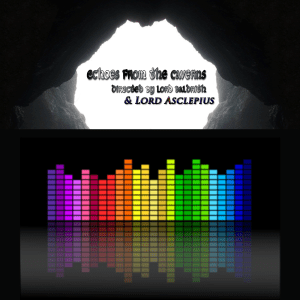 ---
Posted by Lord Baldrith - Email Author
Visit The Caverns Website.
Please note: This is a SotA community run project, and any and all content may deviate from the fictional canon of the game.