Echoes From the Caverns 04-14-17
Podcast: Play in new window | Download (Duration: 1:13:04 — 92.0MB) | Embed
Subscribe: Apple Podcasts | Email | RSS
Hello everyone! Asclepius is back!! Here is the news of the week!
The Making of Solace Bridge Outskirts (update)
Release 40 Postmortem Recap
Autism Awareness Month Sale
Telethon Goal: New Flame Pattern Stained Glass Oil Table Lamp!
Patterns Weekend Flash Sale
Upcoming Events Calendar
Community Livestream: The Making of Verdantis Mines
Community Event – The Great Wood Duck Hunt
Community Event – Prism Presents a Grandmaster Tutoring Event
Community Resources – Players Helping Players
Job Openings
Recommended Projects to Back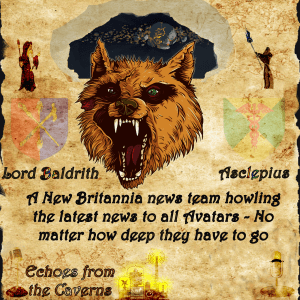 ---
Posted by Lord Baldrith - Email Author
Visit The Caverns Website.
Please note: This is a SotA community run project, and any and all content may deviate from the fictional canon of the game.