Clammr Audio Now on Echoes From the Caverns
I have added "Clammr Audio" to The Echoes From The Caverns Site. What does this do for you?
Maybe nothing, maybe something depending on the individual. You will now see a little red audio symbol at the end of the sound bars on the Echoes website. It also indicates "share. It will allow you to clip up to 24 seconds of sound from the audio clips on the site and share them with your favorite music and social platforms.
Please do! This is a way you can share your favorite pieces with friends and bring more people to hear… The ​Echoes, From, The Caverns!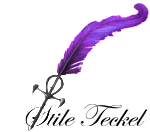 ---
Posted by Sir Stile Teckel - Email Author
Visit The Caverns Website.
Please note: This is a SotA community run project, and any and all content may deviate from the fictional canon of the game.