A CALL TO THE NBTT! HANGOUT THIS SATURDAY! REMINDER ABOUT CONTEST!
Ok, just a reminder that this Saturday 11pm CST I am holding a hangout to:
Draw the winners from the Avatar Chronicles Contest (Please view the details here if you have not. SWAG!) Avatars Radio Presents – The NBTT – Avatars Chronicles I – Special Developer Edition | Shroud of the Avatar Forum.
Discuss the Avatar Chronicles, the making of, and tell stories.
Take questions from the community
ALL TROUPE IS INVITED! SEATS PROMISED! If you are a member of The New Britannia Theater Troupe, please join us! Seats for all cast that made the Avatar Chronicles part 1, have a guarnteed seat. Attendance is not looking huge so I will probally be able to offer seats to current Troupe as well!
In fact, it was originally my plan to schedule 30 minute blocks of time and rotate out the cast and guests. THIS PLAN HAS CHANGED. Due to the attendance being a lot smaller then I anticipated, I will just open the hangout up and post the link at www.thecaverns.net a bit before going live. Seating will be first come first serve with the exception that a certain number of seats (exact qty will be determined at time of hangout based on attendance) will be for cast and troupe members and some for audiance. I will trust to virtue to ask people to drop when (if) necessary as opposed to kicking 🙂
So no need to contact me. I think it will still be a good turn out, just not so huge as to worry about rotating 15+ people in and out.
The stream will also be watchable on youtube and I will include the links for that. Hope to see a lot of people there!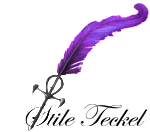 ---
Posted by Sir Stile Teckel - Email Author
Visit The Caverns Website.
Please note: This is a SotA community run project, and any and all content may deviate from the fictional canon of the game.