You may have seen it live before, you may have seen it on Youtube, but you don't miss this Saturday when another play is performed by The New Britannia Theater Troupe! THIS IS A DOUBLE FEATURE!
How do these work? Well you should be familiar with out audio recordings of community Fan Fiction. The plays perform these in game, accompanied by text, while at the same time Avatars Radio plays it live!
Now I usually am more in the background when im participating in such things. Coordinating and the like, but something came up and I am in this one! So you have a chance to see if I mess up and capture it on video for the world to see! Don't miss it! (And i will not make promises as its my plan to give a perfect performance!)
View all the details over on the forums from Amber Raine's fantastic write up!
New Britannia Theatre Troupe presents – A "Live" Double Feature in Port Phoenix | Shroud of the Avatar Forum.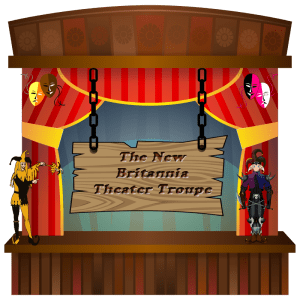 P.S. please do not forget the contest we are also holding for on of other huge full cast productions, The Avatar Chronicles! The details are over in this thread!
Avatars Radio Presents – The NBTT – Avatars Chronicles I – Special Developer Edition | Shroud of the Avatar Forum.