Vick the Genius-Written by Themo Lock-Narrated by Lord Baldrith
Podcast: Play in new window | Download (Duration: 2:19 — 2.1MB) | Embed
Subscribe: Apple Podcasts | Email | RSS
Hello Everyone…Here is a wonderful story by Themo Lock. I truly enjoyed this one a lot! I even begged for dibs on recording this one…so here it is!
Vick the Genius by Themo Lock

Background Music: Post Rock by Aran Koning

Vick was not a thinker of great note by any means,

forethought and common sense were just not present in his genes,

yet alchemy was his passion and tinctures were his love,

despite his lack of working knowledge and understanding thereof.

He gathered reagents daily,

working late into the night,

searching swamps for herbs and battling lich and sprite,

devoid of lore or recipe he boldly combined them all,

in a rusted iron cauldron which he stirred with broken maul.

He bottled the chaotic concoction in discarded potion flasks,

and grinned with pride and satisfaction at the completion of his task.

it was time to drink and test his potion to discover its effect,

he didn't know if it was poisonous but he probably should have checked.

His vision blurred, his hair fell out and extremities went numb,

skin turned blue, teeth turned green and ears began to thrum,

he could suddenly hear colours and became uncomfortably erect,

but beyond all odds and reason gained superior intellect.

He now understood that he was dying and knew exactly why,

paralysed and enlightened he softly began to cry,

his new knowledge of the reagents used filled his mind with dread,

but before a cure could be concocted … Vick the genius was dead.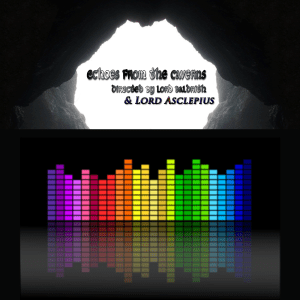 ---
Posted by Lord Baldrith - Email Author
Visit The Caverns Website.
Please note: This is a SotA community run project, and any and all content may deviate from the fictional canon of the game.