The Way to Novia – by TalonZorch
Podcast: Play in new window | Download (Duration: 0:50 — 1.1MB) | Embed
Subscribe: Apple Podcasts | Email | RSS
Der Weg nach Novia
Das Muster, tief im Netz verborgen
Es schien so offensichtlich, klar,
Doch war es wirklich, wahr?
Schon wieder dräut ein neuer Morgen.
Überall und nirgends greifbar,
Auf Tafeln, Büchern, Digital,
Blieb uns allen keine Wahl,
Und das Muster wurde klar.
Eine Welt so fern und fremd
Doch verwoben mit der unsren
Erschien es wahrlich wie ein Omen
Dort, wo jeder, Avatare kennt.
Uns zieht es an, das Schicksal, unsere Bestimmung
Und so sprachen wir die Formeln
Widersetzten uns der Erden Normen
Und betreten diese Welt, so alt und doch so jung.
Willkommen in Novia, Avatar.​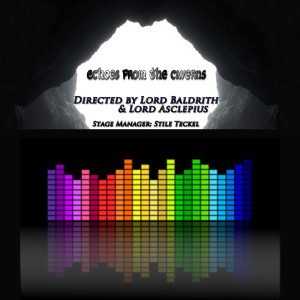 ---
Posted by Asclepius - Email Author
Visit The Caverns Website.
Please note: This is a SotA community run project, and any and all content may deviate from the fictional canon of the game.