Thank you for Giving me Hope – by Amber Raine
Podcast: Play in new window | Download (Duration: 2:29 — 3.3MB) | Embed
Subscribe: Apple Podcasts | Email | RSS
Hello everyone, this is Asclepius. The New Britannia Theater Troupe presents an exquisite and tender piece, composed and performed by Amber Raine. It is entitled
Thank you for Giving me Hope
I think anyone who has been through a deep personal loss will find that this is very moving, and indeed strikes a chord.
Feeling the tears well up in my eyes
I fight them back, I do not want to cry
This is the hardest thing i will have to do
Wear this mask of smiles as we say goodbye to you

My heart shatters and I just want to hide
racing for the shadows, "safer here" i lied
Facing the people, I worry and dread
This pain in my heart making me wish i was dead

With a brush you stroked the very essence of my soul
Gave me strength to move forward when life dealt such blows
For you helped me awaken the greatness in me
Without your help it may have never been seen.

With colours more vibrant then my personal greys
You helped me learn of a future with brighter days
Now the clouds have rolled over, the sky turned pitch black
I am returned to the shadows, where I can not be attacked.

A feeling of cold darkness enters my soul
Alone once again, can I keep fighting, i do not know.
No one will ever understand the strength I got from you
Watching you create masterpieces as only you can do

NO one will ever understand what I am trying to say
Why I feel like this for you, you helped show me the way
I soon started to remember what you helped me want from my life
I must seek out the light, it will hurt but it will be alright

Things will move forward, although my heart feels like dying
I will face another day, with an exclamation mark
… of sighing.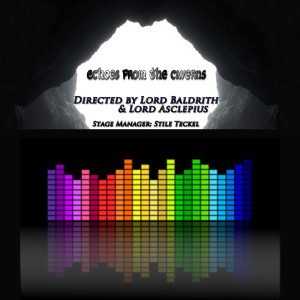 ---
Posted by Asclepius - Email Author
Visit The Caverns Website.
Please note: This is a SotA community run project, and any and all content may deviate from the fictional canon of the game.