Tablets-Written by Womby-Narrated by Lord Baldrith
Podcast: Play in new window | Download (Duration: 2:01 — 4.6MB) | Embed
Subscribe: Apple Podcasts | Email | RSS
Hi Everyone.  A great story by Womby here submitted in the Tales from the Vale thread on the Shroud of the Avatar forums.  A story entitled Tablets.
Here is the Text:
Tablets by Womby

Tablets The inscriptions were in a language that Lucas did not recognise. Apart from those strange hieroglyphics the surface was mostly featureless, save for two tiny glass insertions near one end. He turned the small, smooth tablet over and examined the front. Some craftsman had gone to considerable effort to seamlessly insert a glass pane in the other side, although the reason for this was a mystery.

"It's a smartphone" said the Traveller, apparently suffering from the misconception that this description was in some way helpful. "You can surf the net, play games, all sorts of stuff." Lucas was having difficulty understanding how this small tablet could be a useful aid to fishing, although it could possibly be part of a board game of some description.

"Where is the rest of the set?" Lucas replied. "Unfortunately I left the charger behind" replied the Traveller. Lucas imagined a small carved figurine depicting a jousting Knight, and was disappointed that the rest of the game was missing. Still, what he saw had a certain novelty value, and would make a fine conversation piece. "I'll offer you two carrots for it." "Done!" replied the Traveller.
Music
Wilderness 128 by Avatar Acid (Ultima VII Remix)
Love A Virtue by Avatar Acid (Ultima VII Remix)
Seedy Bar by Avatar Acid (Ultima VII Remix)
Harpsicord Tune by Avatar Acid (Ultima VII Remix)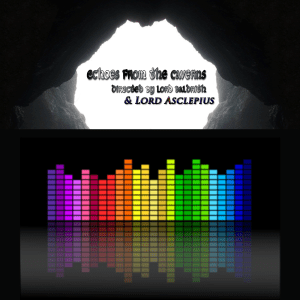 ---
Posted by Lord Baldrith - Email Author
Visit The Caverns Website.
Please note: This is a SotA community run project, and any and all content may deviate from the fictional canon of the game.