Song of the Forest Reaper – by Andartianna
Podcast: Play in new window | Download (Duration: 1:08 — 1.6MB) | Embed
Subscribe: Apple Podcasts | Email | RSS
The Idle tree stood alone
A mighty tower of cold brown stone.
From this solitude I have strayed
to cast my great unending gaze.
I've come un-hidden to ensure
a needle, some bark, flung from this fir.
I loathe the killers of the plants
who slash and burn with wicked chants.
A misanthrope I may be
a dreamer of when plants are free.
In spell weaving I shall make
a morbid plan for all plant's sakes.
A repellent of some such
a tutelage ooze warm to the touch.
A curse to those who dare to strike.
They shall pay the ultimate price.
And in the end I shall flee
fluttering in my insanity.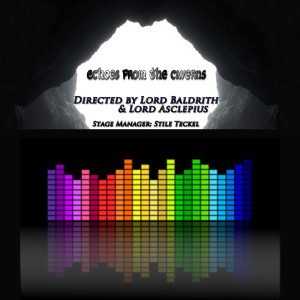 ---
Posted by Asclepius - Email Author
Visit The Caverns Website.
Please note: This is a SotA community run project, and any and all content may deviate from the fictional canon of the game.