Remnants – by EMPstrike
Podcast: Play in new window | Download (Duration: 1:10 — 1.5MB) | Embed
Subscribe: Apple Podcasts | Email | RSS
I'll stand with you, tho, you're just a remnant;
The crumbling remains of a memory I live in.
Once towering proud 'bove the city of Vengeance,
with vigilance,
now laid low in repentance.
I know not what use may have held here within you,
But now, you're my home.
That I've found on my own
And ghosts of battles once faught, discontinued
Are remnants in blue,
An otherworldly hue,
That illuminate memories unbelonging to you.
The memory is mine that intermingles with yours,
One of a world far beyond Novian shores.
And we will gaze 'pon the stars, to know what we can,
And I'll stand with you, tho, I'm just remnant.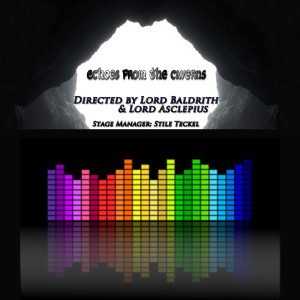 ---
Posted by Asclepius - Email Author
Visit The Caverns Website.
Please note: This is a SotA community run project, and any and all content may deviate from the fictional canon of the game.