Necropolis-Written by Sir Frank-Narrated by Lord Baldrith
Podcast: Play in new window | Download (Duration: 1:45 — 4.0MB) | Embed
Subscribe: Apple Podcasts | Email | RSS
Hello everyone!  Lord Baldrith here with a 4th installment of the Sir Frank series called Necropolis.  Very good work again!
Background Music by Zander Noriega called Black Drought
Here is the text:
Necropolis By Sir Frank

The rain fell softly upon the canopy of the trees, and ran in rivulets down the branches and trunks, as if being careful not to disturb what lay beneath.

Weathered bones lay scattered among the weeds and brush that had sprouted among the cobbled pathways of an ancient necropolis.  One mausoleum remained standing, its door wedged open while two travelers kept dry and enjoyed the cool air inside.

"An interesting choice of refuge from the walking dead", said sir Frank.  "Why leave the safety of Kingsport to live in a grave yard?"

The former innkeeper smiled a broad smile.  "The dead were bubbling up from the sewers underneath the tavern!  I figured it would only be fair for me to invade their place."  He leaned heavily upon the door jamb and vomited a geyser of foamy stout porter, belched loudly, and then screamed "Everyone is welcome at the Hearth of Britannia!"  into the trees.  Then he laughed an insane sort of laugh.

Sir Frank leaned back against the wall and waited for nightfall.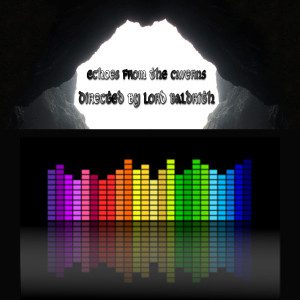 ---
Posted by Lord Baldrith - Email Author
Visit The Caverns Website.
Please note: This is a SotA community run project, and any and all content may deviate from the fictional canon of the game.