Islug Has A Mishap Written by Sir Stile Teckel-Narrated by Lord Baldrith
Podcast: Play in new window | Download (Duration: 3:17 — 7.5MB) | Embed
Subscribe: Apple Podcasts | Email | RSS
Lord Baldrith here with another Adventure from Islug written by Sir Stile.  Awesome stuff!  I hope there are many more to continue our fun series on Islug.
Here is the text:
Written by Stile Teckel
Title: Islug has a mishap
OOC note: A comedy piece about doing timed delivery grind quests in online games as well as poking a bit of fun at in game travel methods.
Islug walks over to Minstril who is studying hard and drops some papers in front of her. She blinks and looks up. "What is this may I ask?"
Islug crosses his arms "Tis all the ways I ave ta travel speedily from place ta place, and these stupid things that various practical jokes competing taverns want ta do to each other. They want it done in an hour. I want ye to figure out how I do that."
Minstril looks at the paper and looks back up "One at a time?".
Islug shakes his head "nae, I want to do them all at once. I ave other things ta do ye know. Yer funding isn't free!".
She sighs and nods and begins working. Later she hands Islug a piece of paper "That should do it fer ye".
Islug grabs it and runs off and begins following the instructions. At one point he realizes that she used a stable he doesn't know how to get to and he grumbles and picks an alternate route on the spot.
Eventually he gets to the last drop-off and looks at the location and groans. "Well, I cin get ta Eastreach Gap an Ride, but I cin nae get to that stupid camp any other way. Travel rune isn't ready yet due to that detour… Port Graff.. .. er something like that, In Drachvald.. in 17 minutes?!!!" He goes to the nearest stable outopst and begins riding fast to the north and east. He makes a left turn on the path going down some mountains instead of a right and realizes he's at a cliff face.
"Argh.. an I ave no time to back track" After thinking for a moment, Islug takes out his cloak, spreads it out, gets on his horse and jumps….
A few minutes later he wakes up at some stones with a several broken bones and a dead horse. He quickly crawls to some stables to the north. "I need a horse, quick!"
A few minutes later he delivers the ale with a bit of time to spare. He grunts "I am going to ave to go visit that one stable so in the future I need ta know how to get there so that does nae happen again!".
He pens a note to the Stone Mug "Please send 2000 silver to the Stableman of Eastridge Gap . Expenses incurred fer doing yer errands!".
He pens another note to a stable in Brittany "Please send me a replacement horse. I know it's the third one this month! Bill the Bear Tavern fer it."
Later that night in the Tavern, Islug wrapped up all over in bandages… "Aye I tell ye, was a Troll in full plate armor!" Takes a swig of ale. "But ye see who won don't ye? Im here and it isn't! Ha!"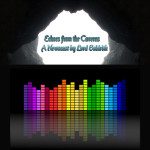 ---
Posted by Lord Baldrith - Email Author
Visit The Caverns Website.
Please note: This is a SotA community run project, and any and all content may deviate from the fictional canon of the game.