Forbidden Love – written and Narrated by Amber Raine
Podcast: Play in new window | Download (Duration: 1:04 — 1.4MB) | Embed
Subscribe: Apple Podcasts | Email | RSS
Hello everyone, this is another powerful and emotional poem written and narrated by Amber Raine, of Avatars Radio, entitled
Forbidden Love
Background music is "Romance Sonata" by Smartsound. Here is the text:
Forbidden Love, by Amber Raine

Aimless in the darkness of the abyss,
Elvin and Dragon, the one to be two
Let me escape this loneliness
Fend off these cravings for you

Restricted to this fate
Blood-red tears on morning dew
My life turned upside down
Forbidden is love, with or without you

Previously finding peaceful insanity
You break my walls, I let you inside
Your face remains to haunt me
I shall die here my love, freedom denied

Erratic now is my sensibility
Save me from this pain of day
Your draconian wings to set me free
Our forbidden love will find a way.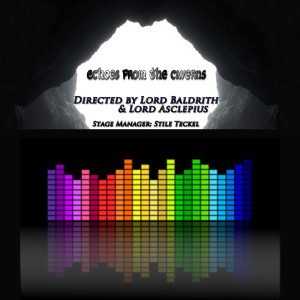 ---
Posted by Asclepius - Email Author
Visit The Caverns Website.
Please note: This is a SotA community run project, and any and all content may deviate from the fictional canon of the game.