Echoes From the Caverns 5-2-14
Podcast: Play in new window | Download (Duration: 3:26 — 7.9MB) | Embed
Subscribe: Apple Podcasts | Email | RSS
Hello Everyone, Lord Baldrith here with the latest newscast.  Hope everyone enjoys.  I'm still having fun with the background music volumes and fade ins.  Thanks to Steven J. Goldman for the awesome background music "Shroud of the Overature, Part I"  I wonder if there is a part II?  Also, thanks to Sir Stile Teckel for the technical support on all of my work.  He does all the website maintenance and upgrades!  We couldn't hear anything without him!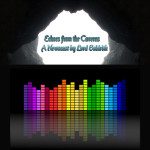 ---
Posted by Lord Baldrith - Email Author
Visit The Caverns Website.
Please note: This is a SotA community run project, and any and all content may deviate from the fictional canon of the game.