Echoes from the Caverns 11-25-16
Podcast: Play in new window | Download (Duration: 58:21 — 92.1MB) | Embed
Subscribe: Apple Podcasts | Email | RSS
Hello everyone! Happy Thanksgiving – hope you all had a wonderful time with friends and family! On my own this week, with a slightly shorter news release. This is the news of the week:
Final Weekend for Expirations, 15% Black Friday Bonus, and Fall into Winter Telethon
The Making of Superstition Canyon
The Making of Blood Bay
2016 Winter Holiday Wax Cylinder Soundtrack
Community Spotlight: Dragomir – Player Owned Town
Upcoming Events
Community Resources – Players Helping Players
Recommended Projects to Back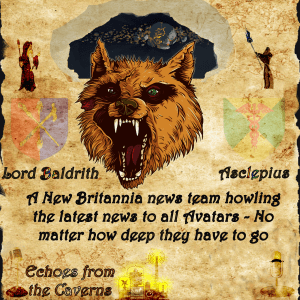 ---
Posted by Asclepius - Email Author
Visit The Caverns Website.
Please note: This is a SotA community run project, and any and all content may deviate from the fictional canon of the game.