Don't Lick the Moon Tower – by Themo Lock – narrated by Doctor Shroud
Podcast: Play in new window | Download (Duration: 2:30 — 3.0MB) | Embed
Subscribe: Apple Podcasts | Email | RSS
Hello everyone, this is Asclepius. I am delighted to present our newest narrator, Doctor Shroud.
He will be bringing us a great rendition of a wonderful poem by Themo Lock, entitled
"Don't Lick the Moon Tower"
Background music "What lies Beneath", by Smartsound.
Don't lick the Moon Tower

Strolling through Owls Head town alone and late at night,
No questing left unfinished and no rogues around to fight,
I came upon a Moon Tower that glowed unearthly blue,
Intrigued and slightly drunk I set down my mug of brew.

My elders had forbade me to approach the tower since I was very young,
Yet without a first or second thought… I probed it with my tongue.
Demons surged inside me! tearing at my very core,
My bowels released, i screamed aloud and tumbled to the floor.

I awoke some hours later to a guard's boot and look of disgust,
My ears were bleeding, my briefs were soiled… bathing was a must,
A mental note was made that day to act only after I think,
And don't pass out in public or some jerk will steal your drink.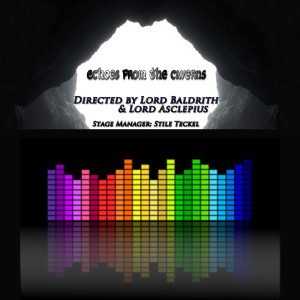 ---
Posted by Asclepius - Email Author
Visit The Caverns Website.
Please note: This is a SotA community run project, and any and all content may deviate from the fictional canon of the game.