Blackest Before the Dawn-Written by zerowon-Narrated by Lord Baldrith
Podcast: Play in new window | Download (Duration: 1:56 — 1.8MB) | Embed
Subscribe: Apple Podcasts | Email | RSS
Hello Everyone: Here is a poem/song written by zerowon (aka Nomad). Very valor themed. I love the strength in the words.
Here is the text:
Background music by Szymon Matuszewski called Guitary
Blackest Before the Dawn by zerowon (Nomad)
T'is truly the end when light fades to black,
T'is truly the end when there's no going back,
So swallow your fear and gather your pride,
Grasp on some courage and prepare for the tide.
The battle is lost yet the war's just begun,
Masking the battle by setting the sun,
Twilight beckons the night to return,
Illuminated ashes where bodies once burned.
T'is blackened times in Novia now,
Thousands of mortals take hero some vows,
For now they know t'is past the hour,
To right the land of the wrongs that devour.
The scorching of earth,
Dead children at birth,
No cleansed souls,
No body of worth.
For now is the time,
to undo what is wrong,
The end of all virtue,
The end of this song.
So rise now heroes,
Of this I implore,
Fight for a land,
We all shall restore.
Remember now
Before I am gone,
Its always the blackest,
Before you see dawn.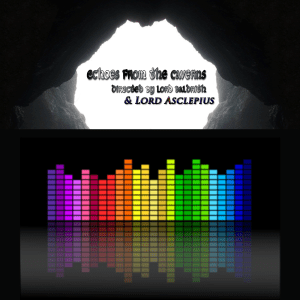 ---
Posted by Lord Baldrith - Email Author
Visit The Caverns Website.
Please note: This is a SotA community run project, and any and all content may deviate from the fictional canon of the game.