A Day to Remember – by Lilunai Laurasia
Podcast: Play in new window | Download (Duration: 1:52 — 2.3MB) | Embed
Subscribe: Apple Podcasts | Email | RSS
Cuando el líder de su banda propuso ir a cazar dragones, pensó que estaba loco, pero pronto se vio envuelta en los preparativos.
Tras unos días de marcha llegaron a un desierto donde al instante divisaron un monstruo gigantesco, ni cinco hombres puestos unos sobre otros llegarían a tocar el pecho del animal. Los rumores que oyeron días antes sobre un valle infestado de dragones eran ciertos.
Se sacaron lanzas, espadas, escudos, flechas y comenzó la batalla. Pronto todo fue un torbellino de polvo, donde destellos metálicos se confundían con llamaradas de fuego. Los rugidos de la bestia se mezclaban con los gritos furiosos de sus compañeros. Desde la distancia ella lanzaba sus conjuros de protección y de sanación, rogando a Sequanna su favor. Nunca se habían enfrentado a nada semejante, cada coletazo era demoledor y las curas pronto empezaron a ser pocas. Aquel engendro del abismo se resistía a sucumbir y aunque sus compañeros eran derribados y heridos, se levantaban de nuevo, mostrando un coraje excepcional. Cuando parecía que no seria posible la hazaña, el dragón empezó a dar muestras de cansancio y se redoblaron los ataques. Por fin, una lanza atravesó las escamas del dragón y con un último rugido ensordecedor, se desplomó.
Incluso ahora, tumbada en la cama se sentía cansada. Aun notaba el peso del escudo en su brazo y le dolía la cabeza. En la oscuridad, sobre la mesilla, veía el resplandor de su varita. Hoy había sido una jornada larga y agotadora. Y sonrió."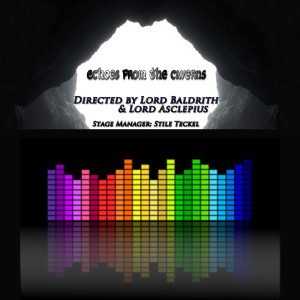 ---
Posted by Asclepius - Email Author
Visit The Caverns Website.
Please note: This is a SotA community run project, and any and all content may deviate from the fictional canon of the game.